The research and education center "Wave processes in inhomogeneous and nonlinear media" (REC) was created within the framework of the program "Basic research and higher education" (BRHE) in 2002 at Voronezh State University.
The purpose for creation of the REC is to establish a new research and education unit aiming at the development of basic research in the field of physics, mathematics and Earth sciences, as well as formation of new schemes of teaching and organization of research works by bringing the education process closer to the advanced scientific research and science-based technologies.
The scientific research carried out by the REC, is aimed at solving fundamental problems of electromagnetic and acoustic wave interaction with nonlinear and inhomogeneous media and some relevant practical problems.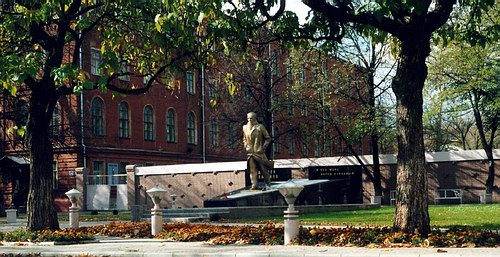 The objectives of the REC in the field of education are the improvement of quality of fundamental teaching by introducing modern scientific achievements and technologies into the educational process, perfection of its scientific and academic bases, upgrading laboratories and instruments for scientific research.
Activity of the REC foresees the development of contacts in the field of science and education with the scientific research centers of the Russian Academy of Science, universities, regional scientific and industrial organizations, foreign research and education institutions.
One of the tasks of the REC is to actively involve on the competitive basis young scientists, students and post-graduate students into scientific research.